Details

Written by

Peter Bigelow

Category:

ROI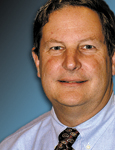 Your most valuable asset may be the ability to access critical information in real-time.
"What's your company's most valuable asset?"
It's a question asked by customers and investors for years, perhaps decades. Yet, regardless of who is asking, or why, it always sounds like a trick question. I wonder, however, whether it is the question, or the ever-changing answer, that really is the trick!
The typical response is "our employees" or "our facility" or maybe "our customers." All credible and understandable responses. But value, like technology, is a fickle metric.
At a recent industry event, I was looking for equipment and materials that might be valuable additions to my company's capabilities and assets. Various mini technical presentations were on the show floor. Each lasted only a few minutes and covered everything from esoteric theory to what seemed to me at least micro-minutia on a very specific topic. Caught in foot traffic at the intersection of several booths, I paused just long enough to catch one session that was, indeed, more than thought-provoking. That presentation was on a topic I had previously little interest in, let alone understanding of: data.
Read more: Golden Retriever: Data Mining is Unheralded, but It Shouldn't Be