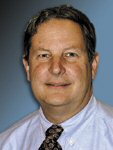 If ever employees deserved a big "Thank You," now is it.
The world has been through the ringer over the past 18 months. Pandemics have a way of shaking things up in ways no one could possibly imagine. It's sort of like being tossed into the wash cycle of a washing machine, being soaked from every possible direction, only to be rewarded by needing to survive the spin cycle! Covid-19 has brought nothing less. Regrettably, as summer turns to autumn, thanks to the Delta variant the end of this pandemic looks nowhere near.
For too many the disease itself has been devastating, from loss of life to the scores of friends, family and colleagues who fell seriously ill. No words can be said to ease the pain for those who have lost loved ones. For many others, the disease has cost them employment and caused dramatic changes in day-to-day lifestyles. For some, total despair. Indeed, the impact of Covid still can be seen and felt across the globe.
In some industries the impact of Covid has brought a complete change in the cadence of daily life. Rather than adults heading out the door each morning to go to an office to work, the work has moved into their home much like a loved (but unliked) distant relative. Ditto children: Rather than heading to school each day to learn in a classroom and play with friends, they have been confined to home. Parents, children, coworkers and teachers all inhabit limited space and fight for enough bandwidth to handle the seemingly never-ending virtual meetings and lessons. This new Covid paradigm, while enabling people to remain in a safe environment, has still caused displacement, inconvenience, and for many levied an emotional toll.
To continue reading, please log in or register using the link in the upper right corner of the page.
---