Details

Written by

Peter Bigelow

Category:

ROI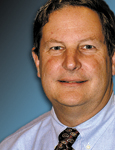 Don't be deceived into thinking your company is running smoothly.
Running a business, I have learned, is full of paradoxes. There are tasks that may be simple but not easy to do. There are tasks that are easy to do but not necessarily simple. And there are tasks that start off looking easy and simple but end up just confusing. Toughest of all, however, is remaining focused on what is critical to success. Focus too often starts off appearing both easy and simple, but then morphs into such chaos that one forgets what they were trying to accomplish in the first place – and why. At such times managers need to remember that no matter the type of initiative (simple, easy, focused, confusing), success boils down to best utilizing the invaluable three Ts: Treasure, Talent, and Time.
Treasure may seem obvious, yet when undertaking a new initiative it is often the most underestimated resource. Yes, everyone knows how to calculate the cost to purchase needed equipment and materials. And it is true those all around you (especially above) will hammer away to make sure every penny is accounted for and every penny of return is realized. What is more often than not underestimated, however, is how much treasure is required to make it through those rainy days caused by anything from a bad month to a lost customer to an economic downturn.
Read more: The 3 Ts of Success