Details

Written by

Peter Bigelow

Category:

ROI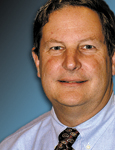 Success comes not from the name of an efficiency plan, but its execution.
Business acronyms come and business acronyms go, and usually those acronyms are a snappy way to make an otherwise mundane business initiative sound exciting and new. Today the rage is FOD, which is short for foreign object debris (or if you are in the military, foreign object damage).
In the 1970s the acronym that every self-respecting corporate executive proudly promoted was "JIT," as in just in time. JIT is basically doing what everyone was always trying to do anyway, but utilizing computer-generated data instead of less accurate, more intuition-based means. Adopting JIT systems and procedures was touted as the surefire way to improve customer service, an organized method to reduce lead times and improve on-time delivery. By touting JIT, you showed you were a progressive manager.
Read more: When Acronyms Should be DoA