Details

Written by

Stephen V. Chavez, MIT, CID+

Category:

The Route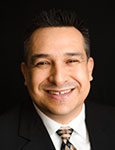 The Orange County chapter joins up, and a new PCEA chairman is named.
In this month's column, I highlight the Orange County Chapter's recent meeting and its transition from IPC to Printed Circuit Engineers Association affiliation, recent PCEA activities, and the evolution of this column, including introducing Kelly Dack, CID+, PCEA's new communications officer.
Orange County Chapter
Scott McCurdy, president
The Orange County Chapter is doing very well in Southern California and has been active for 18-plus years. We are proudly the largest active chapter in existence, based on attendance at our quarterly meetings. We average 50 to 65 attendees at our meetings, and occasionally have 80 or more in attendance. In our most recent meeting, held Jan. 21 at the Harvard Athletic Park multipurpose room, we had an outstanding crowd of 80 people in attendance to hear the educational presentation by Gerry Partida, a senior field application engineer for Summit Interconnect.
To continue reading, please log in or register using the link in the upper right corner of the page.
---