Details

Written by

Mike Buetow
Random thoughts as the summer kicks in: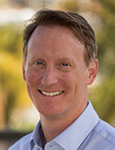 • Is anyone surprised the Foxconn investment in Lordstown Motors has run out of gas? It was an odd marriage in many ways – the world's largest ODM buying up the assets of a failing Midwestern automaker – but Foxconn took a similar approach with Sharp and, from a technical perspective, it gained crucial knowledge in electric vehicles, which it likely will need to keep its hooks in Apple, its biggest and most important customer, which almost assuredly is developing its own vehicle as a platform for its future software products.
Lordstown is now suing Foxconn over the breakup. Critics, on the other hand, are noting the long line of Foxconn promises that failed to materialize as planned and suggesting this was all too predictable.
• Speaking of Apple, the cellphone, and more precisely, the smartphone, may be the greatest consumer invention in the past 100 years. It's certainly among the most ubiquitous. About 68% of the world's citizens have smartphones, which given a global population of about 8.05 billion, suggests some 2.58 billion or so people are still walking around without an electronic device glued to their hands. (Bully for them.) While that means a huge market remains to be captured, the market share has been steady-state for the past five years.
Read more: Some Thoughts for Summer