Details

Written by

Peter Bigelow

Category:

ROI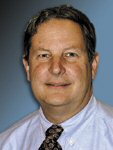 The technologies that succeed will likely be variations on our current ones.
A new year is always exciting. Thoughts of embarking on new initiatives provide opportunity and inspire everyone to dream big and make them happen. When the new year happens to coincide with a new decade – in this case, the '20s, or as some of my business colleagues are calling it, "the roaring '20s" – one can't help but dream extra big and forecast events that should or could impact our industry in the decade ahead.
Rather than focus on the geopolitical and global economics that clearly impact everyone, too often in an irrational or political way, I will focus on the area I am probably least qualified to opine on: technology.
In the rearview mirror of the past decade(s) have been notable technological disappointments. By "disappointments" I am not saying failures, but technologies, materials and processes that have, so far, not lived up to the hype garnered when first released. Organics, especially OSPs, showed great promise. After many years of refinement, however, the short shelf-life of these surface finishes still makes them too problematic for general use. Yes, they work great in a high-volume, rapid fab-to-assembly-to-OEM application, but for high-mix or ruggedized environments they aren't ready for prime time.
To continue reading, please log in or register using the link in the upper right corner of the page.
---