Details

Written by

Peter Bigelow

Category:

ROI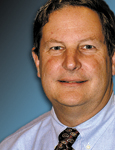 Faced with a host of software and machines, is a data-driven electronics shop a pipe dream?
Over the December holidays I had an epiphany: My company is just like a Christmas tree!
My epiphany occurred amid the annual ritual of putting up holiday decorations. Like every year over the past decades, a freshly cut tree is proudly lugged into a prominent place in the house. In a water-filled stand the tree majestically fills the room with a rich pine smell as decorations are pulled from storage and readied to adorn it. When decorating a Christmas tree, the first step is putting the lights on. And every year that begins by taking lights that worked flawlessly the previous year, unraveling them and testing they still work. And like all previous years, the result is the same: most light, some do not.
This leads to the next ritual: figuring out why. This entails fidgeting with bulbs and fuses, and hours lost determining whether it would be easier to just replace one of the strings. Even with new lights, however, the problem can occur, prompting a similar ritual of triage, exploration, frustration and finally, success. "Success" often means (reluctantly) living with a tree that may have something like 588 of the 650 lights working. In the end, creative placement of decorations to camouflage the missing lights is an invaluable talent.
Read more: The Disconnected Factory