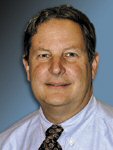 Communications interfaces rely on handshakes, but software and simplicity no longer go hand-in-hand.
"Plug-and-play" seems a simple, efficient concept, a beautiful merger of elegant design and high technology. What happened to it?
I forget exactly when I first heard the term plug-and-play, but it was sometime back in the late 1980s. As I recall, consumer electronics had something to do with it – perhaps a VCR player that connected to a TV. Or possibly it was tied to early personal computers, where the various accessories could be mixed and matched, so any brand of monitor, printer or keyboard could be added interchangeably to the system. Wherever the phrase came from, the meaning was universal: You could replace one part of a system with a new or different component, and the system would operate without a hitch.
In business the term seemed to morph in two directions. In administrative office environments, the term was associated with updates or upgrades to software. Transitioning spreadsheet software such as Lotus 1-2-3 to, say, Quattro Pro was seamless, thanks to the elegant design of similar operating commands. Just upload the new software onto your computer and begin using it. Meanwhile, on the manufacturing floor, a new piece of capital equipment could be dropped into the process flow and hooked up, and it fit seamlessly with the existing machines. Voila! New replaced old. Simple, easy, painless.
To continue reading, please log in or register using the link in the upper right corner of the page.