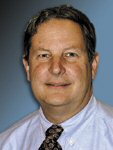 The pandemic created a unique environment for finding talented employees.
Looking back about a year ago, the challenge that kept you awake at night was people. More precisely, where and how to find people to hire – people with talent, a work ethic and interest in a long-term career manufacturing electronics. 2020, of course, has brought a slew of new concerns, and made us adaptable to what is described as the "new normal." But surprise! Right up there with how many face masks, hand sanitizer and Plexiglas partitions are available in the stockroom, staffing remains the major concern for business leaders.
The focus on people certainly has taken some twists and turns through this year. During the first six months, many were focused on how to retain the workforce they had. To be sure, potential health issues, social distancing, work-from-home protocols and other necessary obstacles displaced new talent acquisition, and jolting headlines on unemployment claims, especially in the hospitality and retail sectors, forced business leaders to consider when the next shoe would drop and the order board would dry up. Thankfully – or maybe luckily – most manufacturing, and especially electronics manufacturing, has remained surprisingly "normal," and customers, employees and suppliers have recalibrated as necessary.
To continue reading, please log in or register using the link in the upper right corner of the page.