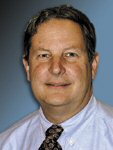 Solving the age-old dilemma between design and manufacturing.
Developing a new product or process – or even aggressively refining them – is a juggle of "wants" and "needs." As manufacturers in an industry that constantly pushes the envelopes of performance, real estate, and – yes! – cost, our industry is precisely where the rubber meets the road in reconciling needs and wants.
Manufacturing is a curious profession that often relies on older equipment, processes and employee skills to produce cutting-edge "new" products. The catalyst is, of course, people: people who design and people who take those designs and make functioning product. As smart, talented, dedicated and thoughtful as these people may be, however, they often fail to communicate the needs vs. the wants.
Indeed, it can be hard to know what's on the other side of the hill.
To continue reading, please log in or register using the link in the upper right corner of the page.