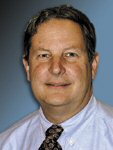 Businesses can't plan for everything, but with the right prep they can adapt.
December is finally here. Mercy knows it seems to have taken forever to bring this most unusual year to a close. I keep pondering the question customers inevitably ask during a supplier audit: What contingencies are in place for "unforeseen and unthinkable" disasters and events? If anyone had asked me a couple years ago to come up with a plan to deal with a global pandemic I would have thought them to be crazy for asking. And yet, that was 2020!
The one takeaway from this crazy year is you can never plan for everything. Paradoxically, good planning makes it easier to deal with the unimaginable.
Business planning takes numerous forms. Most people think first of the financial budget planning, usually led by finance and account staffs. Visions of building a budget, whether bottom-up or top-down, as a tool to measure specific activities against comes to mind. This type of planning revolves around predicting core operating activities that are repeatable, predictable and highly measureable. While important, if not essential, for the operations folk to run the "business as usual," that budget is only one aspect of planning.
To continue reading, please log in or register using the link in the upper right corner of the page.