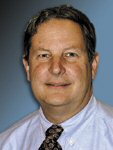 A thwarted vacation provides lessons in the importance of timely communication, training and skilled staff.
Summertime was here, and after a couple years that seemed more like a couple decades hunkering down under the Covid cloud, it was finally time to take a vacation. Based on the Covid protocols at the time, we decided not to travel abroad but instead return to one of our favorite domestic vacation spots. Resort accommodations were booked, airline tickets purchased, and a rental car secured. Now we waited for the day to come for our first real pre-pandemic trip, wondering, with everything booked well in advance, what could possibly go wrong?
Communication (or lack thereof). My vacation started at 3 a.m., as I had to travel to the airport two hours ahead of my flight, scheduled to take off at 7 a.m. Half-asleep, I raced around, packed the car, drove to the airport, and parked. Preprinted boarding passes in hand, I scurried to security, then to the gate to checkin. That is when I discovered our flight had been canceled. Off to the customer service desk, which had a line about 30 deep, to see what – or if – later flights might be available. The answer was no, and I was rebooked onto the same flight the next day. Back to the car and home again, where I spent the day rearranging my itinerary. This was tough, as each place I called required navigating a user-unfriendly phone system to get through to a real person.
The next morning, I got up at 2:45 a.m. and checked the airline website for any cancellations. All good. When I arrived at the airport, however, the flight had been canceled again.
This happened two additional times. Following the fourth airport visit, I canceled my long-desired, way-overdue vacation.
Why were the flights canceled? The first three times, it was not weather; it was staffing. And the time bad weather was cited, it was because of forecasts later that day in a part of the country I was neither leaving from nor heading toward. In our industry, try to cancel or reschedule a customer's order because of staffing, such as someone calling in sick, or the possibility there "might" be bad weather somewhere! That would be the end of that customer!
I was reminded of how important communication is, especially timely communication. If you are nearly certain something will happen differently from the anticipated outcome, at least provide a warning events are occurring that could impact your flight – or order. Bad news communicated immediately is far better than saying nothing until it is too late.
People, training and real customer service. The lone bright spot in our four-day whirlpool was that each person I spoke with was courteous, upbeat and trying to help. At the airport, observing the scores of people from different flights the airline service people were trying to assist, I was amazed how calm and courteous personnel remained, despite some irate passengers. Ditto, when I finally emerged from the customer-unfriendly robo-phone systems, each person I spoke with was poised, friendly and accommodating. It struck me how important it is to invest in the right people for customer service positions = and their training. These folks are in the untenable situation of apologizing often for problems that management might have been able to prevent. The importance of excellent customer service in any business is critical, even more so in a stressed industry or situation.
Well-trained people can respond to customer questions, inquiries and, most important, problems. Hiring empathetic people and investing in training is a bargain when serious problems occur that, if not handled properly, could cost you a customer, if not your company's reputation.
Rightsizing the right way. The root cause of my vacation debacle was poor management decisions made a couple years earlier. Covid grounded almost all travel, especially airline business travel. Airline managements facing such a dramatic downturn made decisions to reduce staff to reduce costs. Regrettably, when making those decisions, they did not take the long view. Some staff can be cut – and added – quickly, with little impact on the core business. However, airline pilots and the like are the poster children of skilled staff and cannot be quickly or easily replaced.
A pandemic, by definition, is a temporary event. Rather than cutting all staff equally when the pandemic caused a dramatic reduction in airline passengers, a more thoughtful and strategic decision process should have been deployed. Ways to keep pilots on staff should have been thoroughly explored. Instead, a knee-jerk, shortsighted approach was pursued in which the most essential workers were furloughed or laid off the same as less critical staff. When those skills were again needed, not only was valuable time lost recruiting and hiring pilots, but the costly process of training and recertifying was required.
Understand the critical skills that make your business competitive and make sure you are continually developing and cross-training those staff, so even when fraught times occur – and they will – you have a strategy in place to protect your most valuable resources and when business picks up, you are ready to satisfy your customers.
Economic cycles come and go. The electronics industry offers unique capabilities to demanding customers. That requires that managers ensure they are making the best staffing decisions for today and the future. Regardless of whether business is going well or problems are causing serious delays to delivery, investing in solid workers to provide the best customer service is essential. In addition, support both the skilled staff and dedicated customer service staff with accurate, timely communication, so they can be as successful as possible performing their jobs. In the end, your customers will be satisfied and happy. •
Peter Bigelow is president and CEO of IMI Inc.; This email address is being protected from spambots. You need JavaScript enabled to view it.. His column appears monthly.