Constant evolution has turned Murrietta into one of the West Coast's leading design-to-assembly manufacturers.
After visiting scores of one-story manufacturing sites, the first impression one gets when walking up to Murrietta Circuits is its size.
The two-story building appears huge, and inside they do everything! The walls of the spacious lobby boast large banners, matching testaments to the pair of Raytheon's Five-Star Supplier Excellence awards the company has won in recent years.

Murrietta CEO Andy Murrietta gave us a tour of the building. As the name suggests, Murrietta is a family affair. The company has been in business for 33 years but unlike most other manufacturers, the firm got its start not in production but in design.

In 1980, his father, Al Murrietta, started the company at his home office in Yorba Linda, CA, very near its current Anaheim location. However, Al's roots lay in bare board design, dating back to the 1970s.

From 1983 to 1988, in fact, board design was Murrietta's sole offering. In 1989 came phase two. The family firm made the leap into manufacturing, purchasing a 9,000 sq. ft. facility, and for the next decade board fabrication was the primary focus.

It was in the mid '90s, Andy recalls, as the EMS industry was widely taking hold, when they asked, "Wouldn't it be cool to assemble boards too?" It began assembly operations in 1996 on a preliminary basis, adding SMT equipment a year later.

In 1997, the company snatched up a two acre lot in Anaheim, and after years of design and planning, they broke ground in 2001 and moved in 2002. The current site is just under 50,000 sq. ft.

Interestingly, when Murrietta made the move, it left fabrication behind – but only temporarily, as it turns out. By 2003, the company was full bore into EMS. But in the 2007-2008 timeframe, fabrication was again added to the mix.

Murrietta is now a full-service contract fabricator and assembler. Design is a "smaller part of business, but still critical," Murrietta says. Like most firms that offer the gamut of services, they prefer full turnkey and test orders. Likewise, while they accept outside designs, they prefer to design the boards in-house.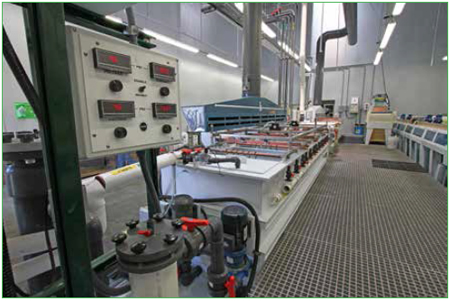 Figure 1. Murrietta considers copper thickness as one of the key issues in bare board fabrication.

Inside the factory, the fab and assembly sides are located downstairs in separate areas. The fab shop is highly automated. The plating room, for instance, features a fully automated line installed in 2012, and features specific sections for AOI, inspection, and test, and a Class 10,000 clean room, board lamination, wet processing, drilling, routing, and lab analysis. Thanks to state requirements, Murrietta installed a fume scrubber (a $100,000 investment). Most testing is performed with flying probe. Board production runs range from two pieces to 2,000.

Murrietta cites BGA technology as a driver of changes in fabrication over the past decade. Tighter spaces, finer hole drilling (6 mils is the company's norm), and ever-increasing aspect ratios. An advantage of having design and fabrication in house is the staff's knowledge of the inherent requirements of fabrication. When someone asks Andy, "What is the smallest hole you can drill?" his response is, "What's the thickness? How much copper am I plating?"

Murrietta also points to the more competitive environment of fabrication today. Customers say the supplier base is getting smaller, he muses: When does that become a problem?

Most boards are fabricated for their own assemblies. As Murrietta explains, "We want the entire contract."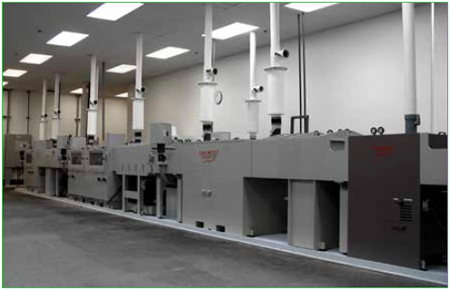 Figure 2. Originally a design bureau, Murrietta has since added fabrication and EMS services.

The EMS operation features ESD flooring, SMT lines featuring DEK printers, MyData placement, Heller reflow soldering ovens, Electrovert wave soldering, ACE Kiss 103 and 104 selective soldering, JOT conveyors, Nordson YesTech AOI, and a Triton aqueous cleaner. Test is performed on a Seica flying probe. The completely paperless plant runs on Aegis software. Murrietta certifies its operators to the IPC "J" standards, and has a certified instructor on staff. The firm performs component retinning, and also has a thermocycling chamber.

A huge warehouse for material storage, and an enormous stockroom of components, with nearly 10,000 line items of raw inventory, round out the operation. Upstairs are the back office operations, including sales, accounting and purchasing.

While Murrietta targets assembly first, the company finds offering turnkey is appealing to its high-reliability customers, which prefer the greater process control. Says Andy: "We started in design, then fabrication. Sometimes [new customer relationships] start with design and fab. First it's, 'What do you need help with?' It works in all combinations." Overall, about 40% to 60% of the company's EMS business is consigned vs. turnkey.

Despite its more than three decades in manufacturing, Andy is more bullish on contract assembly than fabrication in North America. "Bare board fabrication continues to consolidate. The smaller players are fighting over a shrinking pie," he notes. He has seen a distinct shift over the past two years in his customers' perspective on buying from Asia, however. "Customers are saying, 'We're tired of dealing with China.' With the cost of quality, the cheap price [from Asia] goes out the window."

The firm gets its best leads via word of mouth. It buys some advertising, and also uses direct reps and sales reps. The ideal customer is a medium-size account where Murrietta has optimum access to the decision-makers. For those types of customers, engagement could start within 90 days, whereas for larger customers, it could take up to a year. Murrietta builds for about 50 companies per year, with the top 10 making up about 80% of revenues.

Murrietta is certified to build for the military, and last year became ISO 13485 for medical products. Among their top customers are Raytheon, Honeywell and L3 Communications.

Given that California leads the US in general when it comes to environmental legislation, Murrietta Circuits is among several manufacturers that face challenging regulatory-driven expenses. The city of Anaheim, for instance, predicts electricity bills will rise 30% over the next five years to cover the costs of new solar and wind projects.

More broadly, he says new laws requiring users to certify the source of conflict minerals pose complex hurdles. The amount of information obtainable from component manufacturers has its limits, Andy says. In practice, large public companies send out forms to the supply chain, essentially passing the documentation buck. For small businesses like Murrietta, the regulatory burden is extreme.

While Andy was the tour leader, his two brothers also work at the company, one in purchasing, the other in fabrication. Overall, the company has 85 employees.
Asked what truly differentiates Murrietta Circuits from competitors, Andy points to the spectrum of services it provides: "We have an integrated solution. We do it all: design, fab, assembly, test. It's an ideal fit."

Chelsey Drysdale is senior editor of PCD&F/Circuits Assembly; This email address is being protected from spambots. You need JavaScript enabled to view it..