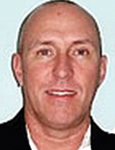 Full functionality should not compromise ease of use.
Long gone are the days of manually backing up and archiving PCB design data or running scripts or routines that bundle-up a targeted set of design files in a time-stamped zip file. Proper archives are essential, not only to back up design data but to manage, share and leverage the design data as well. The latest design archiving tools provide a powerful design-driven storage methodology that not only promotes effective data backups, but also increases productivity by efficiently creating, indexing and restoring design archives within the vault.
Reusing PCB data is also considered critical for efficiently designing reliable products. But most important, design data are considered to be the most critical part of a company's intellectual property.
Often solutions to data management can be hard to set up, difficult to manage, and in some cases overly complicated. The modern archive tool must be easy to set up, easy to use and easy to maintain, with the right balance of usability and power to get the job done.
There are six key areas of functionality for modern design archiving:
1. Easily store all design data. Let users quickly create, index and store all design data, including libraries, reports, CAM data, and any other project information to ensure safe storage of all critical data. Any file can be saved within the secure vault. When the design's entire data set is retained and becomes legacy, that data can be quickly recalled and used for reference and new component selection (FIGURE 1).
2. What-if? scenario testing. Modern archive tools allow users to quickly create design branches for testing "what-if" design scenarios, such as changing constraints, running simulation analyses, and analyzing placement and routing strategies. Design comparisons help engineers and designers identify the scenario to choose for the final design without compromising the integrity of alternate design scenarios.
3. Bidirectional cross-probing. This allows users to quickly search, compare and cross-probe between schematic and layout files. Having the flexibility to compare between two schematics, two layout files, or compare between schematic and layout files improves efficiency and helps eliminate errors. This functionality not only benefits the design team but also offers technicians and testers access to the entire design without requiring (costly) design tools installed. Technicians can quickly search and select nets on the schematic diagram and see the associated traces and vias dynamically highlighted in the layout.
4. Collaborative design reviews. These facilitate design reviews with mark-up tools for both redlining and attaching notations, like sticky notes (FIGURE 2). Connectivity and component-pin connectivity differences can also be identified. Comparisons can be generated in text form or graphically. Graphical comparisons let users select the layers to be checked. Hyperlinks in the comparison reports provide instant access to differences, allowing users to zoom to and view combined images from the separate designs. Active designs can be compared against any archived data, if desired.
5. Cloning is a good thing! Supports design cloning to create design templates for new PCBs or the next generation of the legacy design. In cases with opportunities for design reuse, archived designs can be copied and serve as the starting point for the next version of an existing design or a new PCB design.
6. Full design reporting. Modern archive design tools generate reports that can improve the efficiency of the design process. These reports can be helpful in future use of the design files, or for sharing design data with others for communication and collaboration. Reports can be viewed, saved to the vault, or printed to share with others.
Examples of report types available in advanced archive management tools include:
Design summary reports – List general information such as boards, drills, vias, nets, components, land patterns, total number of PCB layers, total number of components, and geometry with largest pin count.
Placement reports – Provide component placement data.
Line length reports – Include line lengths and widths.
Netlist reports – Include nets, pins and connections.
The modern approach to archive management tools also supports the concept of local and shared vaults in which design prototypes can have restricted access and, at some distinct stage of the development cycle, can be moved to a shared vault location for others to access. The tools' focus should be on the needs of the complete design team in which all the project data and reports generated are saved within the archives and enable other designers, even non-designers, like new product introduction engineers (NPIE), technicians, testers and even management to access and review design details simultaneously. Since users are not required to have the schematic or PCB design software available, the benefits of the modern archiving tool promote collaboration between design teams and even fabrication and assembly, as desired.
When the hundreds or thousands of hours of effort spent on creating designs are considered, you not only want to preserve and protect them, you also want to get the maximum value from them. The modern design archive tool is more than just a collection of design data; it increases efficiency and effectiveness through methods that support rapid development, reducing rework and leveraging data for reuse.
John McMillan is product marketing manager at Mentor Graphics (mentor.com); This email address is being protected from spambots. You need JavaScript enabled to view it..