Details

Written by

John Burkhert Jr.

Category:

Designer's Notebook
Components drive circuit layout, but PCB designers are here to stay.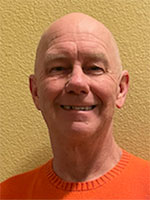 Like almost everything these days, the art of PCB design has its underpinnings in data. We're data driven – and swamped in a sea of information. Some of my favorite info is found on the literature offered up by the printed circuit fabricators. We get what's called a technology roadmap. While maps usually refer to geography, these roadmaps show the way into the future.
Open one up and it looks like a spreadsheet with physical attributes on the y-axis and calendar years filling up the rows. The numbers are sorted into columns with the values decreasing over time. The left column of data provides today's mainstream values for important characteristics of the circuit board.
We focus on minimum air gaps and line widths for inner and outer layers. Machining tolerances, dielectric thickness numbers, and so on are at their highest in the first column. Mass production boards should have technology that is aligned with standard processes.
When Google launched the first Chromecast dongle, Flextronics was the ODM. It owned Multek back then, which had five fabrication plants. Each site had different equipment and cost structures. To use its bottom-tier factory, we couldn't stack microvias, so I had to spin the board to stair step the 1-2 and 2-3 vias. The more price-conscious you are, the more you go for older factories.
Read more: Where Are We Going with PCB Design?