Details

Written by

John Burkhert Jr.

Category:

Designer's Notebook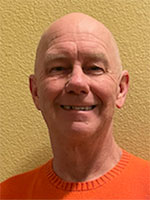 Shortening and folding traces takes creativity and persistence, as long as the timing budget is met.
Printed circuit boards are becoming more complex, with high-speed interfaces more common. Whether it is a PCIe, Ethernet, USB or memory of some kind, clock nets proliferate across the board. Those clocks have kindred spirits in nets that want to hit the receiver in conjunction with the ticking clock.
Crucial parameters of a group of traces include the target length or maximum. Less is more. Most other signals on the board will switch periodically. Meanwhile, the clock switches all the time. The clock uses the same voltage, but the constant stream of "10101010101…" creates more energy fields than a seemingly random sequence of ones and zeros. These constantly shifting reactive clock net fields are the reason we shield the clock, giving it space to do its thing.
Shorter traces equal lower electromagnetic emissions. Shorter clocks have comparatively lower emissions and are less lossy. This gives rise to the use of available length matching tolerance to minimize the length of the clock, starting with finding the longest member of the group. Look at that net; locate any extra bends or places where it can be shortened.
Read more: Length Matching Routing for PCB Busses