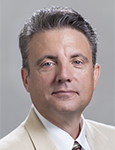 How to make a heavenly PCB match.
Love may be blind, but buying printed circuit boards doesn't have to be. Before running off to the purchasing altar with your newfound love (aka your vendor), here's some fatherly advice for picking the right PCB manufacturer:
Play the field. Yes, you can be a polygamist when it comes to choosing a vendor. A single manufacturer cannot service all your PCB needs, and not all manufacturers are created equal. Some are simply better than others, whether your needs are military or commercial, prototype or production. It's OK to have more than one vendor and to give each manufacturer the business that makes sense for you.
Make sure that each PCB supplier understands you will be "dating" other vendors. Having them compete for your business keeps everyone on their toes, especially when it comes to keeping pricing under control.
Follow up on references. Before "swiping right," check references. And when asking about your future partner's past, inquire about both the good and bad times. Don't expect everything to be perfect. Learn how well they handle problems that will inevitably arise from time to time.
Check financial fitness. Ensure that your future PCB partner is financially sound. Pull a credit history and ask to talk to your potential vendor's bank. Asking those tough questions now could prevent problems later and possibly predict a successful relationship.
Visit the manufacturing facility. Visiting a vendor to see its operation first-hand is the best way to confirm what is advertised is as close to reality as possible. If budget or time will not allow a trip across the country or to the other side of the world, double down on the number of reference calls conducted.
The arc of a solid relationship between customer and supplier is, in some ways, very much like that of a successful marriage. It goes through three phases: The Honeymoon Phase, the Reality Phase, and, finally, the Secure Phase.
Unfortunately, the Honeymoon Phase is the shortest, and it cuts both ways. Everything is perfect at first. Everybody's wearing rose-colored glasses. Those first few orders are so easily handled.
But, as more orders are placed, the Reality Phase starts to set in. Each partner's high expectations are tempered as the operational pace quickens, and the ups and downs of production planning – along with the occasional quality hiccup – expose warts in the relationship. This is when you discover the true nature of your partner.
Hopefully both parties will work to smooth out any bumps in the road, and together, you'll enter the Secure Phase, where you trust each other and know exactly how to work as one to solve problems as they arise.
Want to ensure a swift and successful transition to the Secure Phase with your vendors? Here's how:
Communicate early and often. This might sound obvious, but many board shops fail to do this. Talk to your suppliers, letting them know what they are doing wrong and, just as important, what they are doing right. There is a direct correlation to the success of the marriage – I mean the customer-supplier relationship – when both parties maintain constant communication.
Make it personal. People want to work with people they know and like. When things such as quality and delivery are equal, people on both sides of the PCB supply chain will choose to work with those they consider friends. And when there are problems with quality and delivery, the friendships you've cultivated with your suppliers will work wonders to solve any issues quickly and effectively.
Avoid self-inflicted injury. Remember, you are allowed to be a PCB polygamist. Be smart when it comes to delivery times, quantity and technology needs. Deal only with the manufacturer that best suits the needs of each particular order.
Stay professional. A late shipment or a quality problem will kill a supplier relationship if handled incorrectly. When a problem occurs – and it will – the best course of action is to deal with the problem calmly and factually. A positive attitude and display of leadership will solve the problem faster and allow you to strengthen the relationship.
Keep an eye on your partner. You should physically inspect your manufacturing partner's operation regularly throughout the relationship. Use of timely and consistent surveys improves communication, leads to relevant questions being asked and needed feedback being given, and ensures capabilities are reviewed and expectations clarified.
Pay promptly. Pay your PCB partner on time. Like any relationship, it is a two-way street. Just as your customers want their PCBs on time and manufactured correctly, the supplier wants to be paid in a timely manner. Payment ensures financial stability for your supplier and uninterrupted flow of product.
There is one more important step needed to secure your relationship with each of your PCB suppliers: Develop a Problem Resolution Program before a problem occurs.
It never ceases to amaze me that no matter how detailed or numerous the hurdles a PCB supplier overcomes to become part of the AVL, there is rarely discussion about what's to be done when there is a quality problem. The PCB is a custom-made item that involves over 100 individual processes performed by both human and machine. Quality concerns are not a matter of if, but when. Be prepared. A simple, documented plan of action between both parties will facilitate timely resolution of quality concerns.
Obviously choosing a supplier will also be influenced by other factors such as equipment and expertise. But, just as in a strong marriage, it is the human component – supporting each other in good times and tough times – that will most strongly influence the success of the PCB customer/manufacturer relationship.
Greg Papandrew is offshore sales director at Advanced Circuits (4pcb.com); This email address is being protected from spambots. You need JavaScript enabled to view it.. He will speak at PCB West in September.