Details

Written by

Greg Papandrew

Category:

Global Sourcing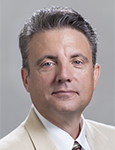 How to make a heavenly PCB match.
Love may be blind, but buying printed circuit boards doesn't have to be. Before running off to the purchasing altar with your newfound love (aka your vendor), here's some fatherly advice for picking the right PCB manufacturer:
Play the field. Yes, you can be a polygamist when it comes to choosing a vendor. A single manufacturer cannot service all your PCB needs, and not all manufacturers are created equal. Some are simply better than others, whether your needs are military or commercial, prototype or production. It's OK to have more than one vendor and to give each manufacturer the business that makes sense for you.
Make sure that each PCB supplier understands you will be "dating" other vendors. Having them compete for your business keeps everyone on their toes, especially when it comes to keeping pricing under control.
Follow up on references. Before "swiping right," check references. And when asking about your future partner's past, inquire about both the good and bad times. Don't expect everything to be perfect. Learn how well they handle problems that will inevitably arise from time to time.
Read more: Shortening the Chain
Details

Written by

Greg Papandrew

Category:

Global Sourcing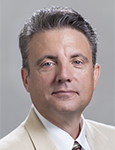 When it comes to selling, it's all about the friendships.
After an almost four-year hiatus from selling PCBs, I was surprised upon my return to find that most of my previous customers have had very few visits from industry salespeople – and some, none at all. This is a mistake. Yes, electronic communication is important in today's marketplace, but nothing beats the personal touch when it comes to winning and retaining customers.
And it's the same for PCB buyers. Holding onto good vendors requires regular, in-person interaction.
I'm now an old dog in sales. I remember the advent of the fax machine being a big deal. All the technology that's arisen in the past 20-plus years has hugely enhanced communication in our industry. But today's all-digital environment tempts many salespeople and buyers to rely solely on the impersonal world of the "Internet of Things" to make successful connections. That approach is certainly easier in many respects. But I believe it has severe limitations.
Read more: Old Dog, Old Tricks