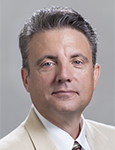 Why the supply chain begins with the manufacturer.
Whether the order comes from a domestic or international source, the PCB supply chain begins with the manufacturer. For cost-conscious PCB buyers with a consistent annual buy using technology that doesn't necessarily push the envelope, working directly with offshore manufacturers is actually the best option.
It's funny how things come full circle. Over 10 years ago, I wrote a column for CIRCUITS ASSEMBLY discussing pros and cons of using a broker versus a direct relationship with an offshore manufacturer. What I wrote then still applies when trying to establish a direct relationship with any manufacturer. But now, you don't have to be nearly as big a fish to be successful. You still must choose wisely, of course, and be wary of gimmicky slogans. When "Swimming with Sharks" (the title of another of my columns), you will inevitably get bit.
So how does a PCB buyer successfully go direct to an offshore manufacturer? As hundreds of OEMs and contract manufacturers in North America have found, the vetting process is not all that different from any other new manufacturer selection, offshore or domestic. And it can be done without that 14-hour flight from LAX.
Start by asking questions of colleagues from within the industry. Find out who they use, and why. There's nothing better than a customer who gives a positive testimonial about a manufacturer. Ask hard and probing questions about communication and delivery, as well as how the manufacturer in question has handled quality problems, as issues will occur, just as with any other supplier.
Then, take an honest look at your annual PCB spend and determine which of your part numbers have a forecast available. Don't confuse "forecasting" with "high runner," as offshore builds far smaller production lots than it did 10 years ago. However, the more orders you have that are consistent runners, the better your price negotiation power will be.
It is okay to have more than one vendor, and it may make sense to keep an order produced domestically or with a broker. No one board house can do everything; having multiple manufacturers vying for your business helps keep pricing in check.
Check out a potential vendor by studying its website and reviewing its quality credentials (such as UL and ISO certifications). Ask overseas vendors to fill out a new vendor survey form and request a Quality Control manual that includes an organizational chart. Request domestic references and call those references, asking pointed questions. Ask the vendor questions specific to your operation, and make sure all potential manufacturers understand your technology and scheduling needs.
Communication with offshore has greatly improved from 10 years ago. The ability of offshore vendors to converse in English, spoken and written, gets better every year. More important, the learning curve on both sides of the world has become much flatter, allowing for good back-and-forth communication concerning the quality and technical challenges of most PCB orders. A good inside sales contact is needed, either through a local rep, a person in the vendor's US office (if they have one) or direct with the offshore factory. Make sure you have at least one contact on either continent.
If prospective vendors seem promising, send test quotes and make sure they respond in a timely manner. Check that the price quoted is a landed price, meaning freight is included. This is very important. See if the delivery time and payment terms are acceptable. If all looks good, have a test part number built and review the order process from engineering to receipt. Did the vendor have too many engineering questions? Did the order come in on time? Was it packaged well, and did it contain all the required paperwork? More important, how do the boards look?
Working directly with an offshore manufacturer can have its payment challenges. Years ago, most offshore vendors wouldn't offer immediate terms. Find a manufacturer that will offer terms and/or accept a local check. Working with a broker does make the payment process a bit easier, but the cost for that service can far exceed the cost of an international wire transfer.
Don't let retooling costs get in the way of moving forward with the qualification process for either you or the prospective overseas manufacturer. If you have done your homework and understand your annual PCB buy, you might be able to convince the vendor that your company's potential sales justify waiving tooling costs, or at least get a contingency purchase order issued. A contingency PO awards the production order, as long as the sample board built is accepted according to the print. Just as you want to ensure quality, the manufacturer wants follow-up orders. Both parties are happy this way.
Is it necessary to travel halfway around the world to see the vendor? Maybe. Socializing with your vendor is an important part of the offshore culture's way of building a strong relationship. But travel should be done as business increases. And when you go, look for other prospective manufacturers as well.
Working directly with an offshore manufacturer does require upfront work, but the rewards can be well worth the effort, as it removes a costly link in your company's supply chain. For every job, PCB buyers should ask themselves whether going direct to an overseas vendor would give them the same quality service at significant savings. No risky swimming with sharks required.
Greg Papandrew is a PCB sales and marketing advisor; This email address is being protected from spambots. You need JavaScript enabled to view it..