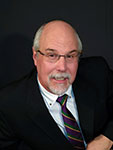 Those who buy and specify every day have much to teach us about the industry.
Are you finding your place in the PCB industry? Are you feeling a bit disconnected from the rest of the world as you perform your PCB engineering job? Maybe you should consider joining a trade organization. Aligning and participating with a trade org that is well matched to your areas of expertise can be a monumental benefit to your career. It can put you in touch with others who can help you discover what you don't know, but perhaps you've needed to know!
Our industry has many PCB engineering development groups and trade organizations. Finding the right ones to join may not be as easy as you think. Following some of the criteria PCB engineering quality assurance stakeholders use to find good products and services for their company makes it easier to narrow the list.
Many in the PCB engineering industry do not specify or qualify materials directly. But we might work closely with those who take part in qualifying the materials and manufacturers that are responsible for checking out and making important decisions regarding the quality of the materials or processes offered. It could be valuable to understand how these industry stakeholders of ours set up business relationships and roadmaps for moving forward.
To continue reading, please log in or register using the link in the upper right corner of the page.