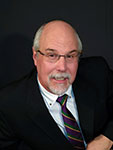 Help navigating career decisions is part of the value of PCEA.
In this month's column, I extend an overview of two recently held PCEA chapter meetings and give a nod to two interesting presenters who gave their time to cover relevant topics. Next, I hand it off to PCEA chairman Steph Chavez who relates a recent personal career "crossroads" experience and shares what gave him the hope and confidence to carry on. This month, I am excited to provide our readers with a growing list of events coming in 2021.
Chapter Updates
The Michigan Chapter held a highly anticipated kickoff meeting on Feb. 24. Chapter chairman Dugan Karnazes welcomed an international online audience to the meeting and spoke about the excitement and anticipation of bringing local area printed circuit engineers together to learn alongside a greater audience. The featured speaker for the event was Terry Munson, owner of Foresite, who presented The Forensics of Dendrite Shorting. Munson offered his definition of cleanliness, then described no less than 16 sources of contamination that cause dendritic shorts on PCBAs and offered mitigation techniques (FIGURE 1).
To continue reading, please log in or register using the link in the upper right corner of the page.