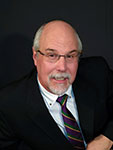 Applying sound science to circuit board design through test.
In this month's column, I share a few terms I've been contemplating lately, which I have been trying to put in the context of the role of the PCEA within the electronics industry. Next, I hand it off to PCEA Chairman Steph Chavez for some inspiration for the fresh start of the year. And finally, I provide a list of coming events.
PCEA Updates
You may have noticed the use of three concepts mentioned extensively in 2020: "believe the science and data," "speak truth to power," and consider "systemic" causes for problems.
These concepts were associated with some particularly challenging, if not nasty, displays of societal failure in 2020. It has been easy for us to see how, in an agitated and perhaps desperate social climate, a time-consuming, methodical approach to collecting data and applying them to science can give way to convenient conspiracy theory. Speaking truth to power got some people fired overnight. The term systemic was used to point to long-term causes for some particularly blatant failures of a society to prepare people for success.
To continue reading, please log in or register using the link in the upper right corner of the page.