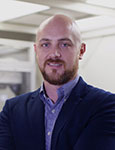 The mist-based dispensing method is adept at putting micron-sized lines on non-planar surfaces.
Aerosol Jet technology is a fine-feature material deposition solution used to directly print functional electronic circuitry and components onto low-temperature, non-planar substrates.
Aerosol Jet printing functions on the principle of generating a mist through atomization of a nanoparticle colloid solution. Nanoparticle materials liquids, or inks as they are generally called, are made up of nanoparticle solids, solvents and organic binders and even some polymer resins, which are included to make the ink perform on different substrates. These inks must have a certain viscosity and particle sizing in order be printed with aerosol jet. That viscosity is generally less than 500 centipoise (cP), and the particle size must be under 100nm.
To continue reading, please log in or register using the link in the upper right corner of the page.
---