Details

Written by

Alun Morgan

Category:

Material Gains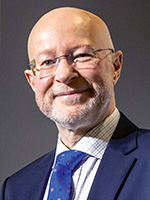 We can make more (money) by making less (product).
Arthur C. Clarke once said, "Before you become too entranced with gorgeous gadgets and mesmerizing video displays, let me remind you that information is not knowledge, knowledge is not wisdom, and wisdom is not foresight. Each grows out of the other, and we need them all."
Today, we're all familiar with gorgeous gadgets, and not only those we carry in our pockets, wear on our wrists or help us drive our cars. The factories we work in are dripping with sensors and automation, which is increasingly robotized, bringing a level of dexterity, efficiency, and reprogrammable flexibility that previous generations could only dream of.
We are fortunate to live in this period we now call the fourth industrial revolution, although we should recognize our predecessors have been working toward this for generations. It's simply human nature. Since the beginning of industrialization, people have been making analyses – of processes, end-products, and how things are done – to achieve some improvement. Often, the goal is to increase productivity and quality but also to ensure safety and reduce environmental impacts. Recently, of course, reducing pollution and energy consumption, while addressing issues like recyclability, has become increasingly important.
To continue reading, please log in or register using the link in the upper right corner of the page.
---