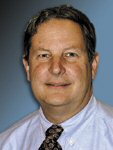 Will the latest pandemic spur mass change in communications?
Global events sometimes become the catalyst for widespread change. In the world of technology, Covid-19, also known as the coronavirus, may be such an event.
Over the decades our industry has been an integral part of developing, refining and establishing many cost-effective and reliable technologies, perhaps best illustrated by improvements in communications. These improvements have not just been about broadcasting voice with higher fidelity in smaller packages, or integrating photography into word processing software, with easier user interfaces. Thanks to technology, the world of communications has been developing into much more: real-time, interactive, and transportable.
The combination of higher capacity data storage in smaller and far less expensive packages and fast and reliable wireless bandwidth, available virtually anywhere, matched with camera and microphone technology that makes the smallest device sound crystal clear and picks up the smallest sound or sight from incredibly long distances, is just part of the dramatic evolution of communications technologies.
To continue reading, please log in or register using the link in the upper right corner of the page.
---