Details

Written by

Gene Weiner

Category:

What's Old is New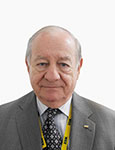 The PCB East keynoter gives a roundup of innovative technologies to come out of the pandemic.
We have gone where no mask has gone before! The Printed Circuit Engineering Association (PCEA) held its first regional conference and exhibition in Marlborough, MA, in April.
A resurrected PCB East drew attendees from as far as the West Coast and Florida. There is nothing like in-person contact. The social aspect of networking has been missing for far too long. The enthusiasm of the attendees bodes well for future face-to-face regional gatherings.
It was great to see so many old friends in the real world, while meeting new young engineers and entrepreneurs such as Yitzi Ehrenberg and David Kanarfogel of Conformant, who have developed a new additive circuit process based on an innovative CVD system.
IPC and retired industry legend Dr. Laura Turbini joined many notable attendees, including Dr. Hayao Nakahara, Anaya Vardya, John Vaughan, Chrys Shea and Peter Bigelow, president of the SMTA Boston Chapter.
Read more: Covid Class Creations
Details

Written by

Gene Weiner

Category:

What's Old is New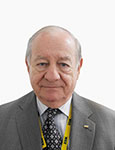 How prepared is your organization?
Here we are in January 2022 with a future fraught with more uncertainties than any other during my six decades in the PCB, IC fabrication and assembly industries.
Business is strong despite shortages in labor and parts. Prices are rising, dramatically in some cases. Profits are being squeezed. Rapid government changes in travel restrictions and worker conditions seem endless due to the continuing evolution of the pandemic.
Supply chains are under pressure from a variety of events and circumstances. These include some brief power shutdowns at plants that produce wafers and PCBs in China, chip and other component shortages, shipping issues with a backlog of over 100 cargo ships carrying, for example, container loads of copper-clad laminates anchored off the Southern California coast waiting to be unloaded. The battery industry is gobbling up copper supplies. Major consumers are buying into chipmakers who can guarantee their needs. This affects those who cannot, causing them to scramble for new sources.
Not only are ICs in short supply, especially for automotive needs with the increase in the manufacture of EVs and hybrids, but substrates are needed for their mounting and connection to the outside world. As a result, major automotive companies in Japan, the US, and Europe have curtailed production in several factories to the tune of several million vehicles in the coming year.
Read more: Supply Chain Pressures in 2022