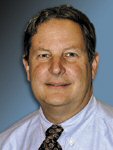 Changes in materials and components mean yesterday's issues are also today's.
Industry is much like the classic Bill Murray movie Groundhog Day: We work on a technical challenge, solve it, and wake up the next day and solve it again.
A recent industry gathering offered such an example. The subject was profiling ovens used in the assembly of circuit boards. Over my decades-long career I have seen dozens of presentations on that very subject. Each time the challenge was the same: new solder materials, laminate or components require tighter and more-defined performance from the oven; thus, the oven must be profiled with ever-greater accuracy and precision.
This recurring phenomenon is not unique to the PCB industry. The original automotive engineers worked on how to make a car accelerate and brake faster, just as their successors do today. The materials, control technologies and performance demands may change, but the recurring engineering challenge is there, whether it's for an auto braking system or wave solder process.
To continue reading, please log in or register using the link in the upper right corner of the page.
---