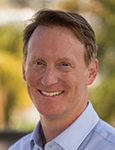 Apex a Sign of Trade Show … What, Exactly?

IPC Apex Expo came to a close on March 27, completing its annual three-day run at the Mandalay Bay Convention Center in Las Vegas. The trade show, the electronics assembly industry's largest in the US, appeared to most observers to have attracted slightly more attendees than last year's event in San Diego, and exhibitors on the whole seemed relatively upbeat about the year ahead.
That's the good news.

It won't shock many to learn that few significant developments debuted this year; most equipment and materials demonstrated were also shown at Productronica in Munich last November. And what was truly new to Apex were in many cases solutions to the age-old through-hole technology.

Among the more interesting new platforms included the Speedline Electra, a full-tunnel, fully inert wave soldering line. It features a new heater and handles boards up to 24". Electra also leverages some of the best elements of the company's convection reflow ovens, including IsoThermal heating chamber design that enhances air circulation, the flux control, and much of the control boards. A pullout step coupled with an articulating arm allows users to enter setup parameters while viewing the live process. Finally, the machine has an electronic actuator hood in the rear that makes everything accessible. If you're looking for high-volume wave soldering, this is a serious contender.

Universal had an addition to its Fusion line: an odd-form placement version that can handle everything from bare die to radial leaded devices to pin-in-paste parts.

Panasonic and Samsung had new printers – the former's SPG line puts the solder paste jar right in the machine – and both have laser sensors to measure the bead height, in theory to keep the optimum volume of paste on the board. (Panasonic's model also automatically dispenses the solder bead.) This reporter would be curious to know whether in practice automating the paste application process serves to increase or decrease the amount of wasted paste.

And I remain intrigued by Aegis's fine-tuning of material tracking. Its mobile material logistics module inStock – a Motorola MC40 handheld computer with dedicated software for improving kitting – is simple and intuitive and, best of all, paper-free.

The most interesting machine shown wasn't actually at Apex: Parmi played a video showing an SPI with an on-board dispense head. The idea here is that once the SPI identifies a solder insufficient, the dispense head can then add the proper volume of additional paste to the board. While some 60 units have been sold in Asia, the machine isn't expected to reach the US until late spring.

Many vendors spoke of the difficulty in developing common platforms or materials, indicating that customers more than ever want custom solutions. And most were upbeat about 2014, perhaps surprisingly so given the relatively slow 2013 and the lack of clear economic tailwinds.

Putting Apex Expo in a larger context, the question is, where does the show go from here?

Many industry veterans decry the relative paucity of truly "new" products, pointing to the common platform-based approach that favors new bells or whistles to truly revolutionary changes. I understand the criticism but don't agree. Those of us who were around in the 1980s and 1990s remember how fast the industry was changing as we moved from through-hole to SMT and from manual systems to fully automated. We also should remember how many of those systems didn't survive, and how many revolutions fail. Making money is still the name of the game.

Further, keep in mind what a trade show is: a place for suppliers and customers to meet. There's no rule limiting participation to what's original. It's more of a Middle Eastern bazaar: a bit dizzying and chaotic on the outside, but when you dig in, it's chock full of familiar – and needed – goods. Year in, year out, chickens may just be chickens, but you still need them in order to eat.

That said, fabricators are finding it ever more difficult to find anything to feast on at Apex Expo. While I was heartened to see Hitachi Via Mechanics back – they were missing from Productronica – there was precious little in the way of fab offerings. It's reflective of the US market, certainly, but it's also become a vortex; the fewer fab suppliers come, the less reason fabricators have to show up, which increases the attrition of the remaining suppliers, and so forth. It's a self-defeating cycle, and I'm afraid I don't have any good ideas for how to break it.

Perhaps we should be glad that we can still have this discussion. According to published reports, both CPCA Show and SemiCon China, both in Shanghai in March, were attendance busts. Maybe that explains the optimism. Flat attendance at a respectable level always beats no attendance at all.