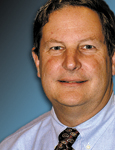 Faced with a host of software and machines, is a data-driven electronics shop a pipe dream?
Over the December holidays I had an epiphany: My company is just like a Christmas tree!
My epiphany occurred amid the annual ritual of putting up holiday decorations. Like every year over the past decades, a freshly cut tree is proudly lugged into a prominent place in the house. In a water-filled stand the tree majestically fills the room with a rich pine smell as decorations are pulled from storage and readied to adorn it. When decorating a Christmas tree, the first step is putting the lights on. And every year that begins by taking lights that worked flawlessly the previous year, unraveling them and testing they still work. And like all previous years, the result is the same: most light, some do not.
This leads to the next ritual: figuring out why. This entails fidgeting with bulbs and fuses, and hours lost determining whether it would be easier to just replace one of the strings. Even with new lights, however, the problem can occur, prompting a similar ritual of triage, exploration, frustration and finally, success. "Success" often means (reluctantly) living with a tree that may have something like 588 of the 650 lights working. In the end, creative placement of decorations to camouflage the missing lights is an invaluable talent.
What does all this have to do with operating a manufacturing facility? Trying to get all the lights to shine brightly on my Christmas tree was just like trying to get all my manufacturing equipment to function properly and communicate flawlessly. No matter how connected everything appears, you are only truly connected if and when all the lights are shining, or equipment communicating, which is rare.
We've heard about the connected factory for decades. I know there are such facilities successfully operating all over the globe. But it's telling to learn which industries and which products. A truly connected factory, I believe, is best accomplished when the variety of products is limited, or the number of processes is minimal. Decades ago, I worked for a large paper company. Eight paper machines in three paper mills annually produced over $1 billion of product. Paper machines back then were a great representation of the connected factory. A typical run of a grade of paper might last two months, and that machine would run 24/7 during the production run. It was easy, albeit not necessarily simple, to coordinate all the feeds, speeds, additive chemicals and raw materials to end up with whatever paper grade was scheduled.
An OEM producing automobiles might have a successfully connected factory. In most auto factories, production is limited to variants of one "platform" producing a few similar models. And while the variations of colors, options and so on may add complexity, the scale and frequent retooling for new models enables refreshing IT/software, which makes it relatively easy, albeit not necessarily simple, to attain a connected factory.
The electronics industry is made up of job shops that produce a highly variable number, quantity and type of products. They do so using equipment put into service over a span of decades. New or newer greenfield facilities had the benefit of installing all new equipment at the same point in time on a consistent IT/software platform. These facilities typically produce a narrower range of higher volume product. Most circuit board fabricators across the globe tend to be older facilities filled with a variety of older equipment, and manufacture utilizing a variety of operating systems, many no longer supported, on fragile IT/software platforms cobbled together in such fashion to make equipment run. They are not designed from a factory perspective. Therein lies the challenge.
Like fitting my "new" Christmas tree with last year's "old" lights, connectivity cannot be ensured. In a manufacturing facility, it is equally difficult to keep all parts connected so data streams where and when they are supposed to. Even greenfield facilities face challenges. At some point, a software platform such as Windows, or maybe a machine software program operating one of the many pieces of equipment on the network, will be upgraded, dropped or otherwise changed so it no longer can communicate with the rest. That's when lights begin to blink, the workarounds begin, and the connected factory disconnects.
That's an epiphany too many proponents of the connected factory have yet to experience. Selling a piece of equipment or software is one thing. Making it all work as advertised is quite different. The goal of a connected manufacturing line, connected factory, and even a connected corporation is a good one, and should be pursued. The reality, though, is in all companies, especially those in our technology-driven industry, the only constant is change – and constant change wreaks havoc on connectivity. The truly connected factory includes the IT/software platform, equipment that can communicate bidirectionally, and staff who can cobble together effective workarounds when operating software changes take place. No single software solution accomplishes this. It takes tech-savvy people who understand manufacturing and the operating equipment and environment of each individual factory.
So, I pursue the elusive goal of a connected factory. Like the annual rite of Christmas, no matter how much I plan and hope this year will go better than the last, most likely the same issues will resurface. There will be no coal in my stocking, but I get connectivity problems, resulting in extra work, partial outages and frustration by all.
Peter Bigelow is president and CEO of IMI Inc.; This email address is being protected from spambots. You need JavaScript enabled to view it.. His column appears monthly.