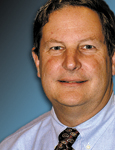 Your most valuable asset may be the ability to access critical information in real-time.
"What's your company's most valuable asset?"
It's a question asked by customers and investors for years, perhaps decades. Yet, regardless of who is asking, or why, it always sounds like a trick question. I wonder, however, whether it is the question, or the ever-changing answer, that really is the trick!
The typical response is "our employees" or "our facility" or maybe "our customers." All credible and understandable responses. But value, like technology, is a fickle metric.
At a recent industry event, I was looking for equipment and materials that might be valuable additions to my company's capabilities and assets. Various mini technical presentations were on the show floor. Each lasted only a few minutes and covered everything from esoteric theory to what seemed to me at least micro-minutia on a very specific topic. Caught in foot traffic at the intersection of several booths, I paused just long enough to catch one session that was, indeed, more than thought-provoking. That presentation was on a topic I had previously little interest in, let alone understanding of: data.
Data as a topic in my mind invokes images of server farms or computer consoles manned by geeks mining Facebook or some other social media platform, while mumbling in foreign tech-talk terms, all the while searching to identify the next consumer trend that will give birth to the next hot, must-have new product or service. Boring! To me, data are a costly line item on the annual budget, with an insatiable appetite to consume hefty server or cloud resources. Over the next 10 minutes, however, I was to learn the historic perspective of data, recent trends enabling data, and finally how, just maybe, data could be a Holy Grail for us all.

The thought process begins with data depicted as the stuff people and business have that sits in files and file cabinets scattered about every facility. These data are described as flat and historic. That's in line with my view: Data are something you need but a burden to keep – a wasteful cost. The evolution continues with the advent of personal computing, which enabled data to be digitized and used as a tool. Yes, we all do that. Our MRP and financial systems can take some data and enable retrieving some of it and doing basic sorting. All this is helpful, especially when reviewing historic performance.
With the advent of smartphones, ultra-portable tablets and all their related apps, data became more powerful, as it now can be quickly and remotely retrieved and used. Getting directions, tracking parcel shipments, and the ability to ask specific questions – and obtain instantaneous, accurate answers – are things we all enjoy, fully utilize and often cannot imagine life without in today's busy and technological world. Being able to harness data for instantaneous retrieval, this presentation concluded, data have become the most valuable asset a company – regardless of size, industry or location – has.
And therein lies the trick – if there is one! For many, including me, the assumption has been technology has been the enabling catalyst to make life more instantaneous and, therefore, provides greater value. Ours is the industry that has contributed more than almost any to the advent of "smart" devices, large or small. And these devices have changed how we do simple and complex tasks, and therefore have touched the lives, globally, of virtually everyone. And yet, throughout the evolution of the incredible abundance of technology, we take for granted that the focus has been on the valuable hardware we hold and the invaluable firmware and software that power it. Data have only been viewed as the valueless consequence of deploying the technology.
Put differently, in our quest to utilize technology to more rapidly obtain accurate "real-time" information in the most expeditious way, we forgot what was most valuable: "real-time" information, better known as data! Data are both the sought-after end-result and the information base being mined.
Paradigm shifts often are counterintuitive. What was considered unimportant "suddenly" becomes invaluable, and vice versa. Such is the case when considering data. Conventional wisdom would suggest people or plants or customers are your company's most valuable asset. After all, without them, orders don't happen and product cannot be made. Every company is only as good as its data, however, and the database in which it's stored. Some data may be well-documented, such as job tickets and process sheets, but not accessible to use as a strategic tool. Other data, such as maintenance records and purchasing history, may be readily accessible but not in a well-documented database. Most elusive is the vast wealth of tribal knowledge that every organization possesses that is rarely documented, or searchable, when most needed. But when data often considered unimportant or not applicable to future improvements are in a database that can be sliced, diced and effectively mined, answers to many questions are readily available for profitable use.
Understanding how data has morphed over a single generation from file cabinet waste to strategic advantage is truly a paradigm shift. Conceiving how companies, large and small, can better access and utilize all the data they possess is a thought-provoking opportunity. Determining how to implement the digitization, and effective accessibility of all the legacy and newly created data any company has and generates, is a monumental task. Those who best harness their data to quickly implement change, improvements and most cost-effectively leverage their knowledgebase for profits will be tomorrow's success stories.
As technology enables faster and more accurate retrieval and dissemination of all types of data, data become that much more valuable. Even long-forgotten or rarely viewed data that reside in dead storage file cases, bottom drawers of someone's desk, or the back memory of an employee's mind can have greater value when accessible and utilized. What is your company's most valuable asset? Think long and hard before you delete an old file or throw out that forgotten file cabinet. It may hold the answer.
Peter Bigelow is president and CEO of IMI Inc. (imipcb.com); This email address is being protected from spambots. You need JavaScript enabled to view it.. His column appears monthly.