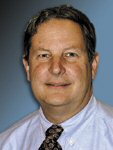 The trend toward keeping ideas under wraps may slow adoption.
Early in my career cutting-edge technology was personified in hardware, such as a wire EDM machine for cutting metal used in dies for wire-to-wire terminals: for instance, forks, rings and spades. No one in those days associated software with technology. It was simply some magic the IT department created to generate reports.
Decades later, most people immediately think of software, firmware and apps as technology, while the devices themselves, regardless of how advanced, are more or less just hosts for the apps. In our industry, there is far more recognition of the technology that goes into hardware and an appreciation that the two are codependent to provide the desired end-application. In fact, many in our industry may well believe the real magic is in hardware that can withstand a variety of operating environments, while providing a stable and robust platform for software to operate.
Today, in some ways, technology is wearing two faces: one that enables and one that confounds!
To continue reading, please log in or register using the link in the upper right corner of the page.
---